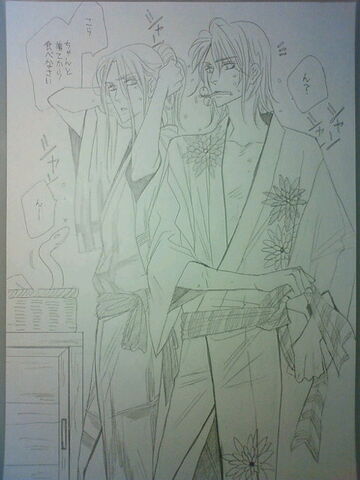 sfx ring ring
Tohji: Hm?
sfx ring
Narushige: Hey,
Narushige: eat that after you put on your clothes.
afx ring
Tohji: Mm~
Note from Sugiura: I mentioned that I wanted to draw futons,but ended up trying to draw thighs (futomomo) instead. The first 2 syllables are the same, so it's an honest mistake.
Source: Photozou
File history
Click on a date/time to view the file as it appeared at that time.
Metadata
Ad blocker interference detected!
Wikia is a free-to-use site that makes money from advertising. We have a modified experience for viewers using ad blockers

Wikia is not accessible if you've made further modifications. Remove the custom ad blocker rule(s) and the page will load as expected.